Sometimes, when the bleak, black, all encompassing void swoops in for an unwelcome visit, it's tricky to hold onto a realistic sense of perspective.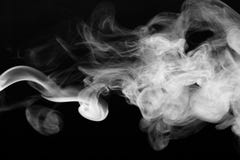 I am aware I am unwell physically, but recovering nicely- albeit with a stupid and irritating cough so…. was it genuine reason or flakey, scaredy, anxious reason that stepped in to stop me from attending the first run of the year with the new SLJ season beginners? The void has claimed me somewhat, and bronchitis has supplied a welcome alibi for avoidant behaviour, which I am well aware is one of my markers for mental ill health.
I wish to process it differently this time, to be kind, to be compassionate to self as I would so easily to others. I wish to be the change within the challenging times, as well as the rather more fun, positive ones. The change I have referred to previously is easy (or at least easier and more tangible) when the going is good, the mood is positive and inspirational intentions fuel my actions- the challenge is to find a path that maintains momentum whilst compassionately allowing for the missteps upon the way.
Over the holiday season there have been good days, bad days and indifferent days and there has been a dramatic variation in levels of activity achieved- frankly sometimes it has been shite….yet within this period I have also managed my best day ever in terms of steps/active minutes/ h2o/ consistent activity through nine/twenty four hours.
Tomorrow is FitBall Class and I love that class so much! So I missed a run yesterday? Yes, I am a little sad with myself, but in all honesty my chest is tight and my cough is troublesome, so a little self compassion allows that tomorrow is indeed another day and Wednesdays run is still waiting to embrace me.